Activities, Friendship and Learning for Older Adults
If you are 60+ and live in the 48160 zip code, you qualify to use MSHL's Transportation Service
Foster your independence and wellbeing through participation with our on-site or home delivered meal programs.
Discover the joy of being a part of a community service organization through a gift of your time, talents, and/or finances.
With a vision of Milan being a community thriving regardless of age, MSHL is a non-profit organization empowering healthy aging and enhancing quality of life.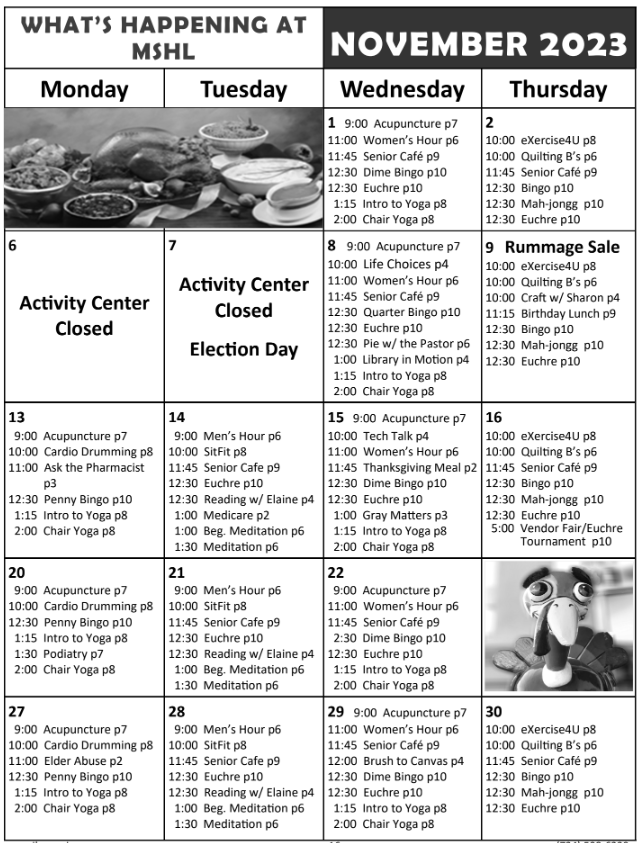 Or call the center at 734-508-6229
Executive Director MaryAnn Opal!
"I will strive daily to be a person of Integrity, Cheerfulness and Energy."
I knew from an early age that my desire was to help people. It is my passion to put a smile on the faces of those who have endured the storms of life; to be a burst of sunshine in their day. Early on, I combined my ambition and my love for the elderly when I began working as a nurse's aide in an assisted living community and also in home health care. I later served as the director of a local senior program and established a business providing cosmetology services to homebound seniors. I then founded a very successful business in the world of sales, marketing, events, and business consulting. I have spent the last 15 years in the Sunny South. My husband and I are returning home to be near our adorable grandsons. I feel like I have been preparing my whole life for this next phase. I get to work with seniors in my hometown! Seniors and Milan, it doesn't get much better than this! Thank you for allowing me the opportunity to be the Executive Director for MSHL; it is an honor and a privilege. I am so excited to meet each of you, and hear your stories belly laughs and tears, I embrace them all. I feel so fortunate to get to live my passion.