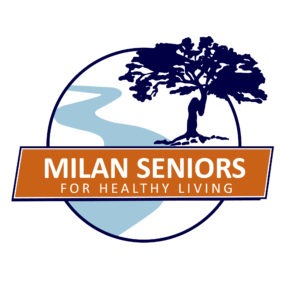 With a vision of Milan being a community thriving regardless of age, MSHL is a non-profit organization empowering healthy aging and enhancing quality of life.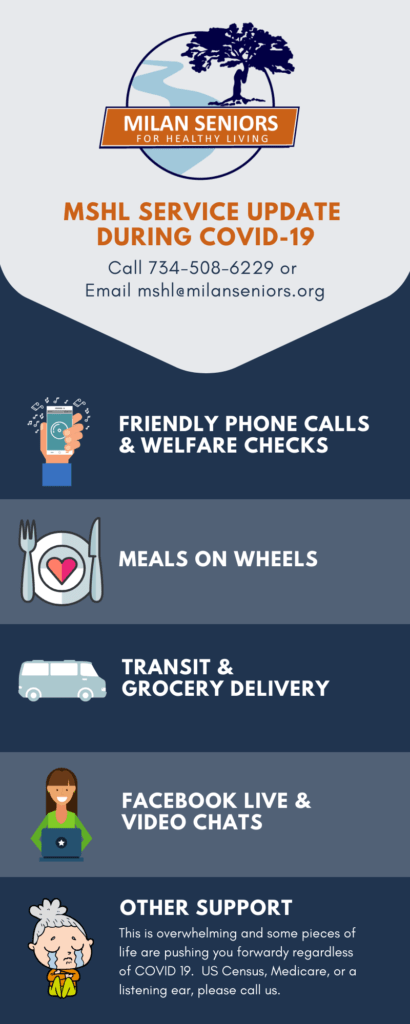 Our world certainly has entered an unprecedented time with the COVID-19 pandemic. While there has been, and continues to be, uncertainty about the implications and changes to experience as a society, there is much to rejoice in.
It is without a doubt our local community has risen to the occasion – our government, businesses, and individuals alike. We are beyond grateful for the many who gave sustaining donations or one-time gifts to strengthen MSHL's ability to continue to provide many essential services.
MSHL senior activity center remains closed during the shutdown and will reopen when Michigan government reopens the general public.  Please keep updated with Facebook and our emailed newsletters (sign up at the bottom of this page).  Services currently offered are:
Meals on Wheels has expanded to ensure no senior went hungry.
MSHL's Transit service has provided medically necessary rides, delivering meals, groceries, and medical supplies.
Our staff has used FaceBook Live to provide exercise and enrichment opportunities.
Friendly Phone Calls has been the highlights of our days to chat with you.
Milan Seniors for Healthy Living remains committed to YOU, the seniors & caregivers in our great community as we all continue to adjust.
As Howard Schultz, American businessman (Starbucks) and billionaire once said, "In times of adversity and change, we really discover who we are and what we're made of."
And may I say – WE are made of strength, tenacity, and compassion. As we all strive to redefine "normal," let's continue to hold one another up and think of your neighbor.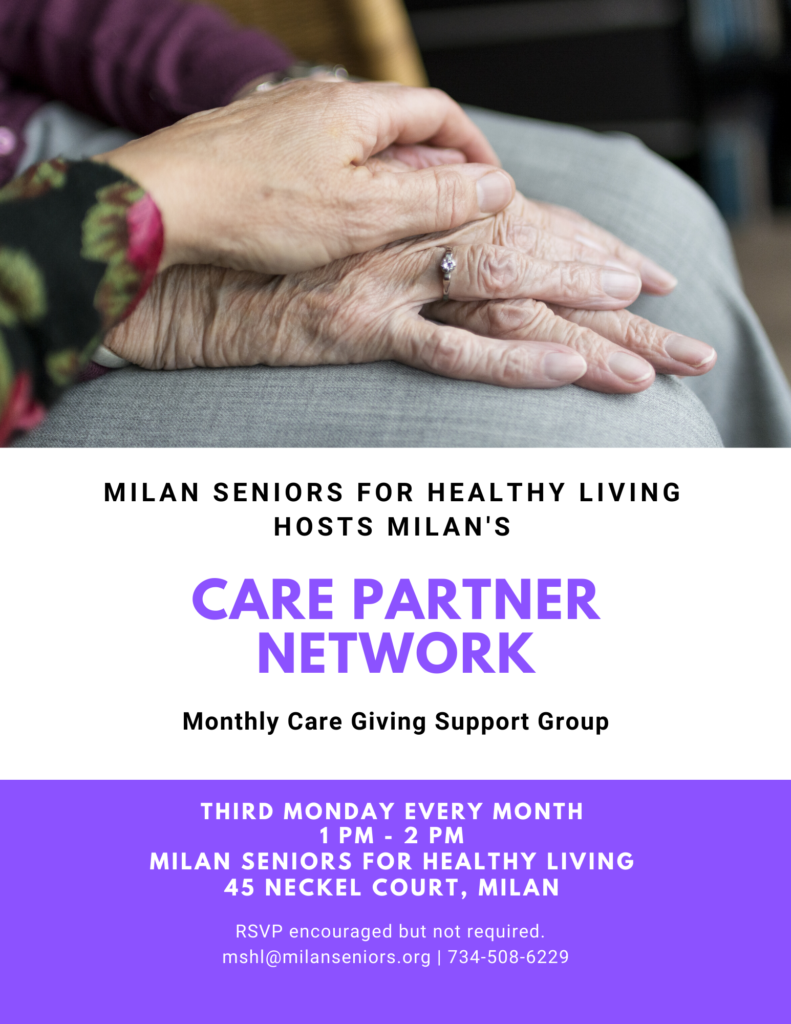 CLICK BELOW TO JOIN OUR CARE NEWSLETTER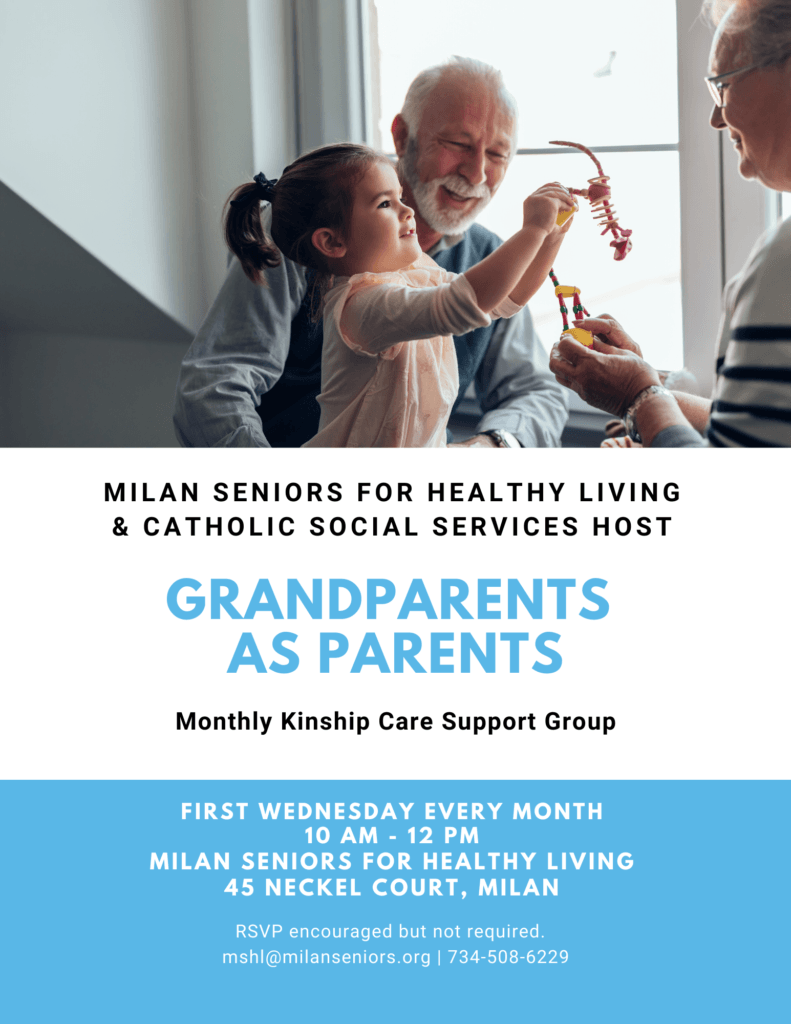 CLICK BELOW TO JOIN OUR KINSHIP NEWSLETTER